HOME
Return to Females
Many months were spent searching for a proven, titled quality female
to add to our breeding program. That search led me to Denmark, home of the respected Jen-Ager's kennel & Lisy.

She arrived here April of 2016 and easily met our high expectations.
Athletic, social, affectionate combined with a pedigree filled with proven & accomplished dogs.  

She is a devoted, attentive dam and easy whelper. We are confident her progeny will complement our breeding program.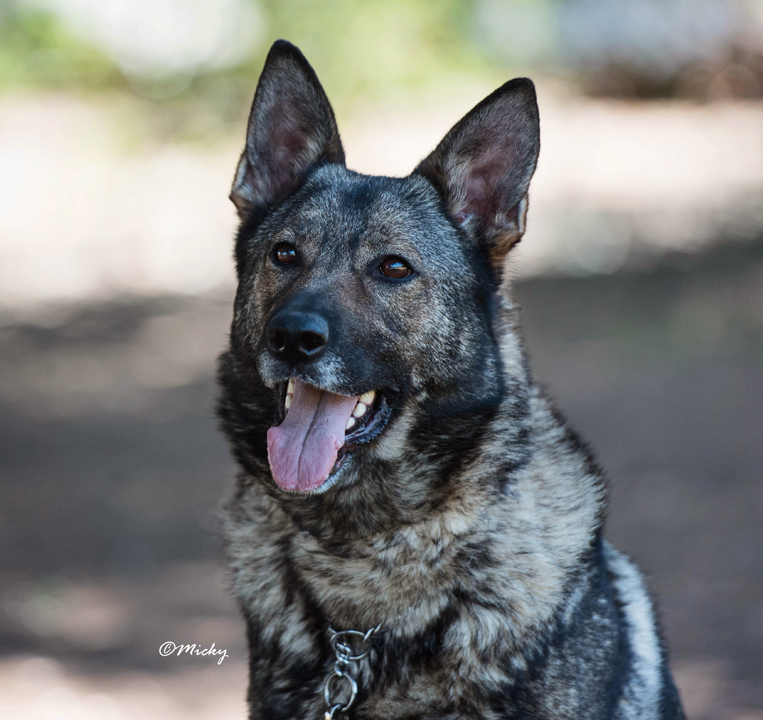 SG-Jen-Ager's Lisy
IPO 1, KKL, HD(a2)/Elbows:(a1)
GR-ZW 81, HD-ZW 93
VetGen report #123886 DM CLEAR
Whelped 7/10/2011
Lisy

SG-Quardes von der Staatsmacht IPO3, SchH3, FH2, KKL-1, HD (a2)/Elbows (a1)
[2012 BSP 6th Place-High Protection]


V-Agent v. Wolfsheim SchH3, IPO3, KKL-1, HD(a1)/Elbows(a1)
[WUSV, FCI, 2xBSP]

G-Gracia v.d. Staatsmacht SchH 3, KKL-1, HD(a2)

G-Jen-Ager's Emmy SchH 1, KKL, HD(a1)/Elbows(a1)

SG-Django v. Haus Jurjim SchH3, IPO3, KKL2, HD(a1)/Elbows(a1)

SG-Freia v. Erdbeerlord SchH1, KKL-1, HD(a1)/Elbows(a1)
Lisy's Titled Progeny

SG-Jen-Ager's Noki IPO1, KKL

SG-Jen-Ager's Utrento IPO1, KKL


HOME I MALES I FEMALES I LITTER INFORMATION I NEWS
ABOUT US I TITLE HOLDERS I PUPPY GALLERY
© 1994-2018 Zwinger vom Valkyre ALL RIGHTS RESERVED
No graphics, text or design may be reproduced or copied from this site without written consent from TSanders